Our speakers know a thing or two about Magento and are eager to share their knowledge at the conference. We'll be adding to our confirmed 2016 speaker roster in the run up to the event, so keep checking back here for updates or catch them on the speakers blog!
We will keep this page updated with the speakers as they are announced:
Daniel Sloof
Web Developer, Front-End, Designer
Daniel is an independent developer from the Netherlands that fell in love with Magento and e-commerce around 5 years ago.
Obsessed with performance, he spends most of his days pushing Magento to its limits and making webshops fly. He is also a business owner and an active contributor to a variety of open-source projects.
Daniel spoke at Mage Titans 2014 about Magento on HHVM (aka the HipHop Virtual Machine), an open-source virtual machine designed for executing programs written in Hack and PHP.
He recently spoke at Mage Titans 2015 about Aspect Oriented Programming on Magento to change its behaviour in a modular way without modifying the original code.
The topic of his talk at Mage Titans Italia will be defined in the next weeks. Stay tuned!
Ivan Chepurnyi
Magento Core Developer, Magento Guru, Trainer, Consultant, Support
Ivan is one of Magento's original core developers, from early 2007, and now has over 8 years of experience in different areas of Magento development.
A long-time developer Ivan has developed on many large, high-profile projects including the original creation of Magento. During his time at Magento he developed an enormous amount of modules and customisations and has delved into every dark corner of functionality that Magento has to offer. He believes in community and so, with such vast knowledge in Magento he likes to share it in his blogs, talks, training and consultations, helping people to understand the complexities.
Now living in Amsterdam as a Magento system architect and consultant at his company EcomDev B.V. – he also offers zero-hour support for his clients, he really does love Magento! His favourite specialities are complex integration architecture and deep performance optimisations and as he showed in his recent presentation at Mage Titans 2015 in Manchester.
His talk at Mage Titans Italia will regard Magento 2 but more details will be defined in the next weeks. Stay tuned!
Anna Völkl
Magento and Software Developer, Information Security Specialist, All-around I.T. girl, MageStackDay Co-Organizer
Anna is a Senior Magento Developer from Austria working at LimeSoda in Vienna. She started specializing on the Magento platform in 2011. Prior to this she was a Java and PHP software architect, working with various platforms, and project manager since 2004.
Securing information and IT systems, raising awareness and implementing mechanisms to improve security are things Anna is passionate about.
She also loves interacting with the Magento community, sharing knowledge and having good resources to learn from. Thus she is the Co-Organizer of MageStackDay.
Having spoken at Meet Magento DE and NL as well as Magento Live UK about Magento application security, it's very likely Anna's talk at MageTitans will be related to security again 😉 Stay tuned!
Marius Strajeru
Senior PHP Developer, Magento Stack Exchange moderator and contributor
Marius is a Senior PHP Developer and Magento Addict at Arnia Software in Bucharest, Romania.
He has been working with Magento for 7+ years and he really likes to keep in touch with Magento community.
His passion and addiction is magento.stackexchange.com. That's where he goes to share what he knows about Magento and where he goes to learn what he doesn't know.
He was on stage for the first time at Meet Magento România in 2015 and he's starting to like it.
At Mage Titans Italia he plans to show the audience how Magento 2 can be used for any web projects.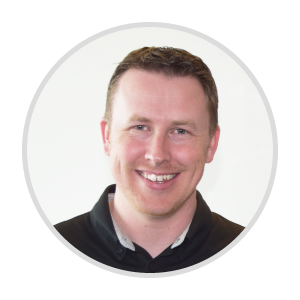 Tony Brown
Fully Certified, Long-Time Magento Developer, Technical Director at Space 48
Tony was always having fun playing with computers as a child, he even had a stint working as a games tester for the Atari Lynx handheld console at the age of 12. That passion never died and soon after finishing university in Manchester he was certain that he would work within the technical field.
Having already created a website for the gaming team he was part of, he continued to learn the ways of programming for the web whilst rising through the ranks at a Manchester agency. Tony worked on varied bespoke projects and systems written in PHP working with the Kohana framework, this included a bespoke eCommerce platform. After discovering Magento in 2009, it quickly became a major part of day-to-day life. In 2009 he began collaborating with Jon Woodall and in 2010 they officially started what became Space 48, a Magento Gold Partner agency.
Tony enjoys learning and sharing knowledge wherever he can. He has worked with Magento during the 2.0 beta and presented a lightning talk at Mage Titans 2014 and a full lenght talk at Mage Titans 2015. He is passionate about cultivating a culture of learning and has an active role in training at Space 48, supporting the developers through their Magento certifications.
Stay tuned to know more about Tony's presentation at Mage Titans Italia!
Sonja Riesterer
Marketing manager, Magento trainer, reinventor of herself
Her first contact with Magento was in 2013, when she worked as project manager. Among other topics, Sonja studied English literature, a knowledge she applies when writing documentations of Magento extensions.
Being an engaged Magento community member, Sonja is part of the team behind MageUnconference and organises the Magento roundtable in Aachen.
In 2015, she held talks at Meet Magento Switzerland and MageUnconference.
She is always on the lookout for geeky items or 19th century advertisement posters to decorate her home.
When Sonja is not at home, you can usually find her riding her lime green bike around town, discovering new detours.
Vinai Kopp
One of Magento's Earliest Adopters, Magento Developer, Trainer, Consultant and Advisor
Vinai is a passionate Web Developer and has been an open source enthusiast since 1998. Today his main focus is training developers how to customise Magento.
Since March of 2008 he has specialised on the Magento platform, which at the time was still in its beta stages. Between working as a freelancer and collaborating in larger, corporate teams, he has been able to gather valuable experience from a wide-range of projects. This priceless experience motivated Vinai to move into training developers, particularly on how to effectively customise Magento.
Since then he has spent thousands of hours, training an array of developers and teams, in all aspects of the Magento platform. Topics range from extension development, using Git with Magento, performance tuning, and automated testing. In the past, Vinai spent a couple of his years working as a full-time Magento U instructor.
He is also a member of the Magento Certification Advisory Board and was one of the first to pass the MCD+ exam. Vinai is co-author of the German 'Magento Developer Handbook' published by O'Reilly in 2010 and co-author of 'Grokking Magento' along with Ben Marks.
Sander Mangel
Coffee connoisseur, Technical Lead at FitForMe, Scifi fan and allround nerd
Sander is a very well known and active member of Magento community: co-organizer at @MageStackDay, organizer of the MUG in Rotterdam and also active for Meet Magento Netherlands.
He Worked with Magento for 5+ years and is addicted to magento.stackexchange.com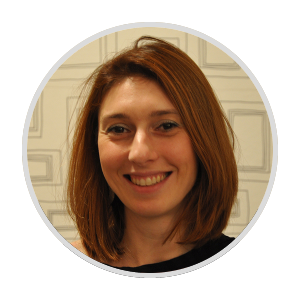 Nadia Sala
Zend Certified Engineer, Magento Certified Developer, photography addicted
Nadia is a long-time PHP developer with years of experience on Magento platform. She works at Bitbull in a #13inchesoffice, that's the way she and her colleagues love to define their remote working space.
Nadia is also a very talented photographer and she loves traveling and taking pictures of the places she visits.
She is at her very first experience as speaker and her talk will be about how to extend Magento layered navigation with custom filters.
Andreas von Studnitz
Magento developer, consultant, trainer
Andreas has been a Magento developer since 2008, also among the first Magento Certified Developers (2011) and Magento Certified Solution Specialists (2014).
After working as a Magento freelancer, he founded integer_net in 2012 in Aachen / Germany, joining forces with three partners.
The company is specialized in high quality Magento development.
Andreas focuses on module development, interface development, training and consulting.
Additionally, he is an active member of the German Magento community, regularly speaking at conferences and meetups.
As a passionate supporter of the OpenSource idea, he has released a few well-known free Magento modules like AvS_FastSimpleImport, AvS_ScopeHint and FireGento_MageSetup (as a member of FireGento, the Magento community association).
Andreas also loves traveling and is grateful for having the possibility to visit Magento events worldwide, meeting with the great Magento community.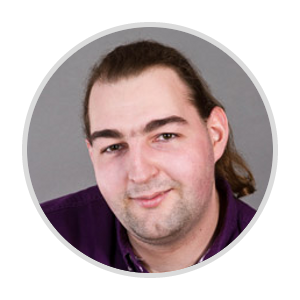 Fabian Blechschmidt
Magento Backend Developer, MageUnconference Co-Organizer, FireGento PDF Maintainer
Fabian is a freelancing developer from Germany. His best resource is the network to a bunch of other developers and Magento enthusiasts. The only thing he is loving more than developing the community is developing code itself.
Together with a lot of other people he founded the FireGento club in 2013 to evolve the Magento Community and create and maintain more open source magento modules.
APIs, PDFs, security and performance are his favorite topics on work days and on stage.
Currently living in Würzburg Germany enjoying to work together with the colleagues from Büro71a.
Sherrie Rohde
Magento Community Manager, #CMGRHangout co-producer, adventurer
As the Community Manager for Magento, Sherrie connects people with resources and with each other.
Sherrie was originally introduced to Magento as a developer for a merchant and, while an active community member and forum moderator, was able to experience working with the platform from a technology partner and solution integrator as well.
She also co-produces a weekly broadcast for community professionals called #CMGRHangout.
An ENFP, Sherrie is obsessed with innovation, terrified of status quo, and motivated by adventure.